Benefits
Capabilities for Every Aspect of IGA 
Improve 
Compliance 
Robust governance capabilities help to enforce internal policies and external mandates.
Reduce 
Risk 
Visibility and insights reveal risks, identify priorities, and recommend interventions.
Optimize Operations 
Extensive automation and centralized management improve operational efficiency. 
Governance & Lifecycle Products
Insights and Tools to Control Access and Entitlements 
Integrate IGA across applications, systems, and data to manage and secure identities and access at scale.
Governance
Governance capabilities answer fundamental access questions: Who are you? What access do you have? How did you get it?
Lifecycle
Lifecycle capabilities manage user permissions and access through the entire joiner-mover-leaver lifecycle.
Risk Insights
A dynamic dashboarding framework provides insights to identify trends, measure efficacy, and uncover risks.  
Gamification
Integrated gamification accelerates reviews, reduces audit cycles, and promotes
better outcomes.
Customer Success Story
Sorenson Communications
Learn how RSA Governance & Lifecycle helped Sorenson Communications secure a complex cloud migration and continue providing the language services its users rely on.
A Critical Component of a Complete Identity Platform  
Governance & Lifecycle products are part of the 
AI-powered RSA Unified Identity Platform. RSA combines automated identity intelligence, authentication, access, governance, and lifecycle to protect the gaps and blind spots that result from combining multiple point solutions.   
Automated Identity Intelligence
Professional Services
We understand that every implementation is unique, and we have the expertise and experience to deliver the optimum solution to secure your organization's identities.
Learn More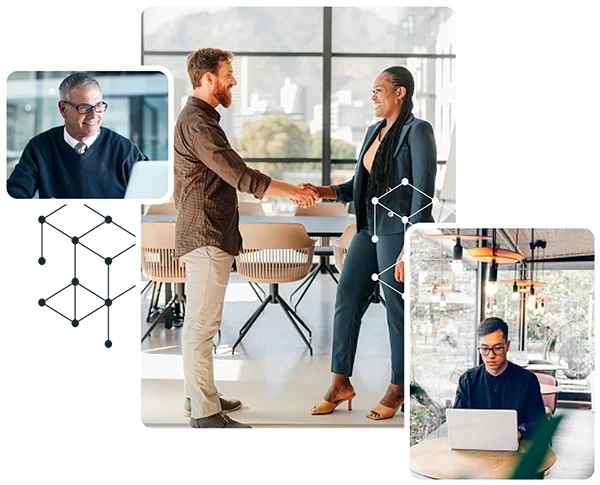 A Global Network of Trusted Partners
In addition to buying directly from RSA, you have the option to work with a partner from our network of trusted resellers and distributors. Use our partner locator tool to find a trained and accredited RSA partner.
Find a Partner