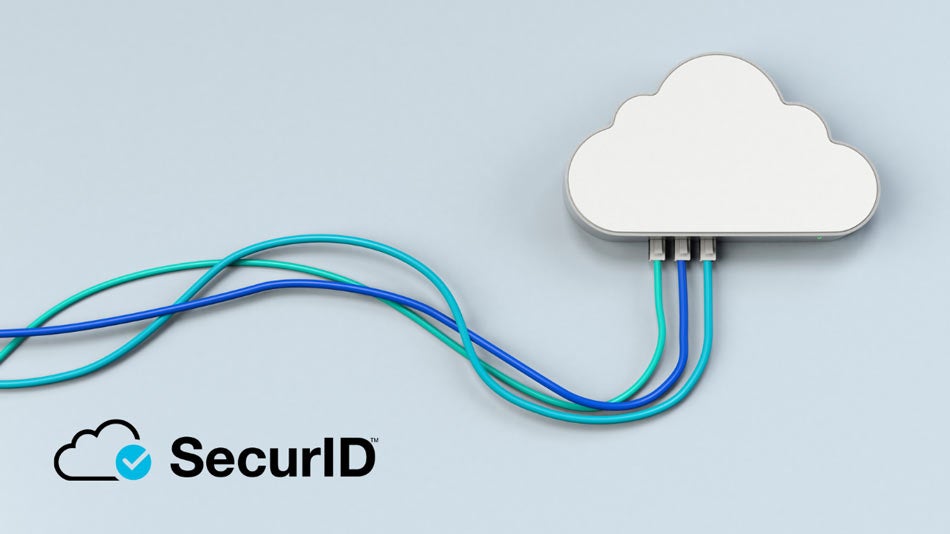 Everyone is talking about COVID, and everyone is talking about the cloud. These topics have a lot in common: they affect everyone, people have different views on them, and they will be hot topics of conversation for a while. They both overlap in one other important way: they're fundamentally changing the workforce and dominating product roadmap discussions.
Remote work is now the "new normal," but return-to-office plans are in motion as well. If your organization's working strategy is flexible, allowing for "hybrid work," then shouldn't your infrastructure be just as malleable? As digital assets span from ground to cloud, your IAM strategy needs to be reimagined to protect your most valuable information.
With businesses everywhere looking to future-proof their operations, the following insights can help them make investments in identity solutions that meet their needs today and adapt to new challenges in the future:
One common identity mistake: all or nothing
Today, businesses have a luxury they did not have in March 2020: time. Now, organizations are reassessing their spend during the COVID-19 surge. They are looking to make long-term, strategic investments to support remote workers and recoup some of the money they committed during the first "panic buying" phase at the outset of the pandemic.
There are ways that businesses can have their cake and eat it too—they can develop appropriate IAM capabilities without over-extending their technology spend—if they avoid one common mistake.
As organizations continue navigating through the pandemic and working to strike a balance between remote work and in-house operations, we've noticed a common misconception among customers who believe that if they have fewer remote workers, then they need "less multi-factor authentication (MFA)."
We see this mistake phrased in different ways: Maybe if we get more people back under one roof, we can reduce the quantity of MFA licenses we need. Or, on the other hand, we can buy more licenses but eliminate the office altogether and save on our rent. The problem with this logic is that it takes an all-or-nothing approach—if we do X, we can get Y.
Things just aren't always that black and white. So, what is realistic in terms of controlling costs now? And what role can the cloud play in that?
The best of both worlds: going hybrid
Implementing a fluid strategy to support the modern-day hybrid workforce is easier said than done. While the cloud presents great promise for reducing costs and increasing productivity, getting to the cloud is not as simple as flipping a switch. Abandoning on-premises resources, uprooting existing systems, and doing a 180 on in-office end users just isn't feasible given time constraints, limited staff and an organization's security posture. Moreover, going all remote or all local can eliminate some of the value that businesses may have developed in either and reduce operational resilience.
Rather than going all-in on either end of the spectrum, consider employing a hybrid approach: maintain key on-prem resources while migrating over to the cloud at your own pace. This will enable you to reap the benefits of the cloud quickly without having to make an unreasonable investment in time and resources. Hybrid approaches also allow organizations to move at their own pace, maintain peace of mind, and increase productivity while saving time and money.
Plan your journey
Moving from on-premises to hybrid cloud may feel daunting.  We've worked with businesses ranging from a handful of employees to global transnational corporations in nearly every sector to plan and implement their cloud journeys: SecurID Services and Customer Success teams partner with customers to develop migration schedules that meet each business' unique needs. We guide our customers through infrastructure changes to minimize disruption, swiftly on-ramp users and facilitate a seamless user experience. SecurID is reliable and widely accessible, with both on-prem and cloud capabilities. Redundancy is important to our customers, and on-prem failover capabilities serve as a safety net when facing a cloud outage: offline authentication allows SecurID users to work from anywhere at any time, ensuring the utmost productivity regardless of network availability. We simplify access for hybrid workforce with passwordless authentication options, self-service capabilities, and enhancements like single sign-on ingrained into the end-user's daily routine.
Because every organization moves to the cloud at their own pace, SecurID offers Cloud plan offerings that provide comprehensive hybrid IAM solutions. These offerings provide organizations with the flexibility they need to move to the cloud at their pace, minimize disruption on users, and streamline costs that reduce the total cost of ownership for an IAM solution.
Change can be scary and risky—but it's also the only constant. We know that COVID-19 and the cloud will continue to change the way businesses operate, so let's find ways to make those changes work for us. Security leaders should look for solutions that future-proof their operations and support a hybrid approach—your workforce and your wallet will thank you.
Every cloud journey is different. Find the right solution for your needs.