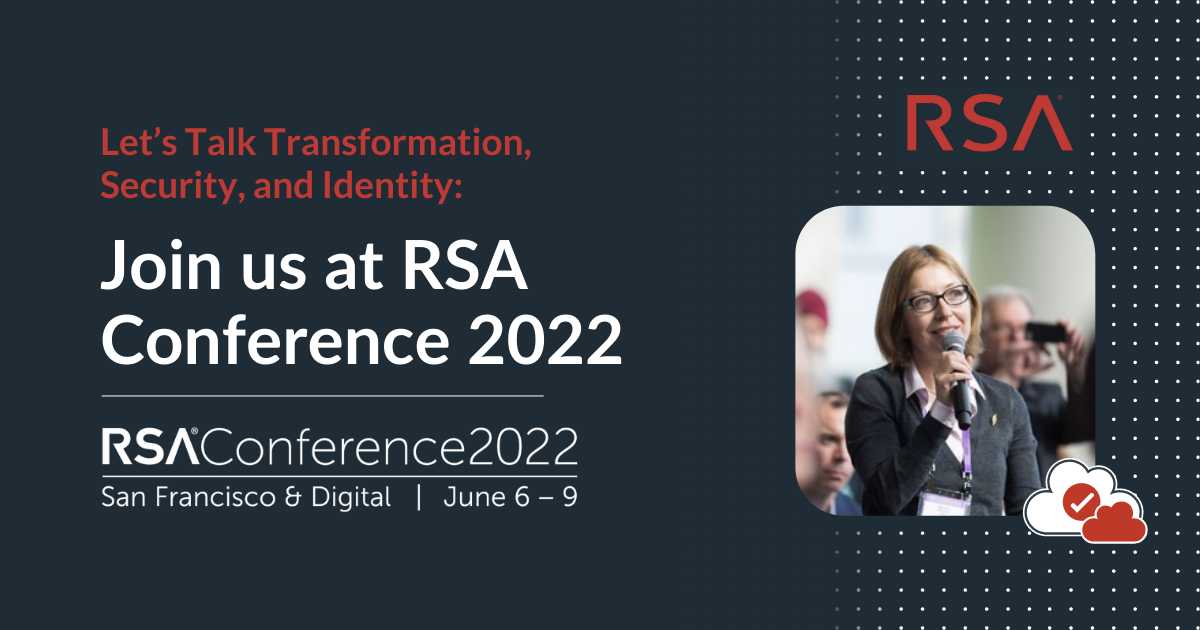 If there's one thing you can say about cybersecurity, it's that it's never boring. The threat landscape and technology changes constantly. Nothing is ever static, so it's fitting that the theme of the 2022 RSA Conference (RSAC) is transformation. After two years of battling pandemic-related security issues and a workforce that is now literally working from anywhere, security professionals have had to embrace change and be willing to transform their operations throughout 2021.
Because that transformation is ongoing, we hope you'll join us at RSAC this year June 6-9 at the Moscone Center in San Francisco. RSA CEO, Rohit Ghai will be giving a keynote on Monday June 6 that will discuss how cybersecurity has evolved, assess missteps, and predict where we're going so you can plan your next transformation.
Since the last time people met in person at RSAC in 2019, we have seen countless disruptions in the cyber physical world. Back then, no one could have predicted a global pandemic or supply chain breach, much less a Russian war. Just when you think you can't be surprised by a new and more malicious type of incident or another unexpected world event, life throws another curve.
But what isn't surprising is the effect disruptions in the physical world have had on the digital realm. Organizations that were taking a measured approach to digitization had to accelerate their timelines from "maybe in a few years" to "right now."
Amid all the change, it's important to remember the basics. When it comes to cybersecurity, you always need to who and what is accessing your systems. Security starts with identity. Recent stats show that 82% of breaches have a human element, which underscores how critical it is to assure digital identities throughout their lifecycle.
At RSA, we believe identity is the most consequential threat vector in cybersecurity and RSA is best positioned to help customers with this challenge. For decades, the world's most security-sensitive organizations have turned to us to help them advance zero trust, empower remote work, and protecting what matters most.
At RSAC, please stop by our booth at Moscone North—5845 to learn more about our innovative new SaaS solution suite, ID Plus. This flexible identity and access management platform gives you the choice of cloud, on-prem and hybrid deployments. We'll also be showcasing our new DS100 hardware authenticator, which is the first cloud-enabled authenticator that marries the cryptographic advantages of FIDO protocols with the security benefits of a one-time password solution.
See you next week in San Francisco!